We support you in achieving your business goal
On the basis of a written brief or direct communication, we come up with solutions which make it possible to achieve the objectives set for us.
IIdentifying your needs, supporting you at all stages of implementation and sharing our experience gives you the confidence that working with i360 was a good choice. I can guarantee that!
Tomasz Makaruk, Ph.D., President of the Management Board
Implementation of a loyalty programme







Preparation of project documentation


The development of loyalty and incentive programmes is a process which takes from 2 to 6 months, depending on the complexity of a given implementation. At this stage, i360 works with the Client on an everyday and continuous basis. Getting to know the style, methods and tools that we use at work will enable you to make a conscious decision to choose i360 as your implementation partner.
It may sound unbelievable, but the majority of loyalty programmes are developed without taking this point into account. Many organisers process the remaining stages of programme development with due diligence, but they do not answer the question "why?" they are organising a loyalty programme. At i360, every implementation starts with the question "why?". Thanks to this, we create loyalty programmes consistent with the values, mission and vision of our Clients' organisations.
This is an important stage because it enables us and our Clients' representatives to agree on the manner and style of working, which guides us through the implementation process. This stage involves getting to know our Clients' corporate culture, sharing expert knowledge and determining the principles of the loyalty programme together, in such a way that it reflects its goals in line with rules applicable to a given sales channel.
This is the second most important aspect of organising a loyalty programme. It may be simply the value of the market share, the size of the data set to be created during the organisation of the programme, additional income and the resulting margin on products sold to loyal final purchasers and motivated trade agents. Just like objectives, this visualisation will be different for every enterprise. Every objective should have its deadline, as it forces us to prepare an implementation plan.
Preparation of project documentation
At this stage, we write down all of the arrangements made so far. Detailed documentation is the basis for settling completed work and gives us full control over the production stage. Thanks to this, our Clients are familiar with the flow of data and information, systems integration and all strategic details of the project, including its IT, creative, legal, tax and logistics aspects.
When the documentation is accepted, we can finally move on to production. At this stage, individual production departments, especially software developers, put into practice everything we agreed on previously. When this stage is completed and testing is finished, the loyalty programme is ready and can be launched on the market.
Owners supervise the whole implementation stage.
The managers of key i360 departments are personally involved in individual stages.
Examples of our implementations
Detailed case studies of implemented loyalty programmes are presented at a face-to-face meeting or online meeting, e.g. on Teams.
Feel free to watch a video with projects carried out by i360 and read our blog, where we share the most interesting aspects of project implementations, available at www.marketingbusinessblog.pl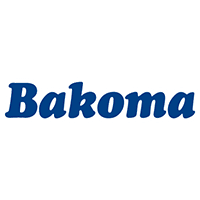 "…Our experience of working with i360 sp. z o.o. enables us to recommend the services provided by the i360 agency with complete confidence to anyone who organises loyalty or incentive programmes and values quality, reliability, timeliness, comprehensiveness, professionalism and effectiveness. .."
Bakoma Sp. z o.o.
We were the first to introduce ISO 27001:2013 5 years ago. It guarantees the security of your information and data.
We have hundreds of individual tax interpretations, which ensures the tax security of our Clients.
Before making the decision to work together, we always analyse whether i360 can bring added value to your organisation.
Would you like to get to know more about working with us? Ask us a question if you have any doubts.